Win £1,000 This Christmas With Heart's We Love Elves
Christmas is coming, so enjoy the build-up to the big day with Heart and Tonies as we have £1,000 to be won to make your Christmas even more magical.
LET THE AUDIO FUN BEGIN WITH A TONIEBOX
When you put listening and playing together, something magical happens. Let your child's imagination run free with Tonies and their Toniebox.
The Toniebox is a digital audio player for children - tough, shockproof and lined with durable fabric. Its handling is foolproof and intuitive: place an audio figure - a Tonie - on the Toniebox and the content starts playing.
Choose from loads of beloved characters like The Gruffalo, Disney's Frozen and Peppa Pig and let your little ones dive into their favourite stories and songs – completely without screens. With the Creative-Tonie, included in the Starter Set, you can even create and upload your own audio content.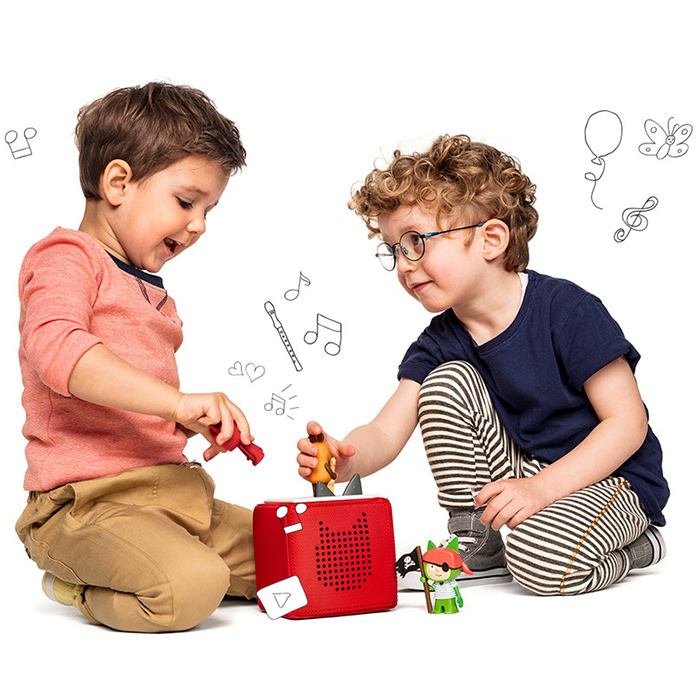 HOW DOES IT WORK?
When you put a Tonie on the box for the first time, its story will download directly onto the Toniebox. But how?
The Toniebox instantly recognises who's standing on top, and immediately starts playing the right songs and stories. This makes it incredibly easy for kids to distinguish the content and allows them to choose what they want to listen to.
Once a Tonie's content is downloaded, your Toniebox no longer requires a Wi-Fi connection and you can take it on-the-go!
Your chance to win £1,000 With Heart's We Love Elves
Santa loves his elves and so do we - so much so that they've taken over here at Heart! Watch below and count how many cheeky elves you can see and you could win a whopping £1,000.
Enter your answer below before 23:59 on 6th December 2020 for the chance to win.*
*Entrants must be 18 or over. See full ts&cs for all details.