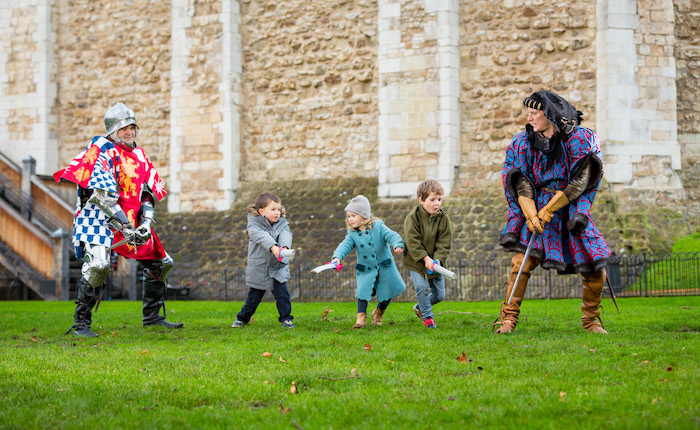 Win Family Membership To Historic Royal Palaces
Discover a different kind of education at the Tower of London this February Half Term with the return of Knight School – a thrilling event for budding young heroes!
In the shadow of the mighty White Tower, families can explore all the essential skills required to become a knight, before being knighted at a special ceremony. Play, learn and be amazed at the Tower of London, with fun and excitement for all the family.
To help you make the most of your Half Term, Heart and the Tower of London are giving one winner the chance to win annual family membership to Historic Royal Palaces, which gives you free entry to the Tower of London. Plus, get one night's stay in a 4-star London hotel, including breakfast and dinner.
For your chance to win, simply answer the question below.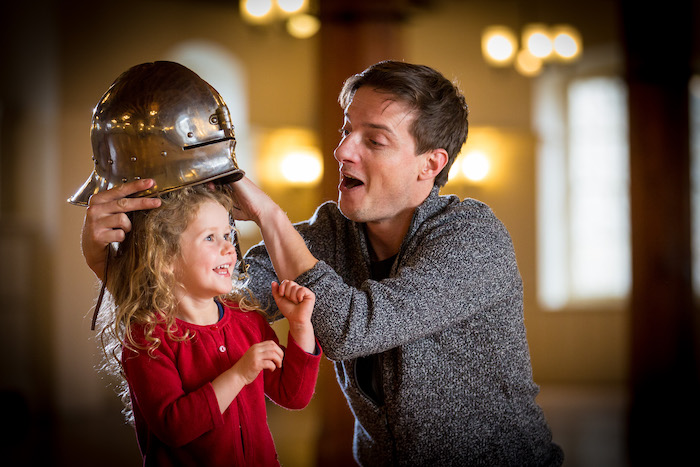 Enrol In Knight School This Half Term
The Tower of London is the perfect place for family fun this Half Term. Enrol in Knight School, where young heroes will train as a page, then a squire, until at last they are worthy to become a knight!
Delve even deeper into the stories of the Tower of London with exciting activities. Learn the art of the sword, discover armour from the Royal Armouries' collection, craft your very own family coat of arms and create a catapult!
Families can also explore all the essential skills required to become a knight, from manners, etiquette and entertainment, to martial skills and fitness. Finally, training will culminate in a knighting ceremony, where brave little warriors will be joined by a host of medieval characters!
Knight School is included in the Tower of London general admission ticket. Click the link below to find out more and book online.
Thanks for visiting.
Unfortunately, this promotion has now ended.
For more great competitions and games, please visit the Heart website