Win A Family Forest Weekend With The National Lottery
We've all got our own plan for if we won the lottery. But did you know that each time you play, you help make the UK a better place for everyone?
Playing National Lottery Games gives you the chance to win and give back to Good Causes in a huge way. On average The National Lottery raises around £30M a week for projects all across the UK.
We want you to enjoy that fresh air, heart-pumping, football feeling. That's why we're giving you the chance to win a family weekend in Blackwood Forest in Hampshire, to enjoy some great outdoor activities. To enter, simply scroll down and answer the question below.
Make Amazing Things Happen With The National Lottery
All across the UK, National Lottery-funded projects are helping to bring communities together and get people running, jumping and kicking their way into more active and social lives.
And they're also helping make football dreams across the UK come true. See what National Lottery funding has done to help some people in the stories below. It's all thanks to you, the National Lottery players.
Find out more about The National Lottery Good Causes, and help make extraordinary things happen.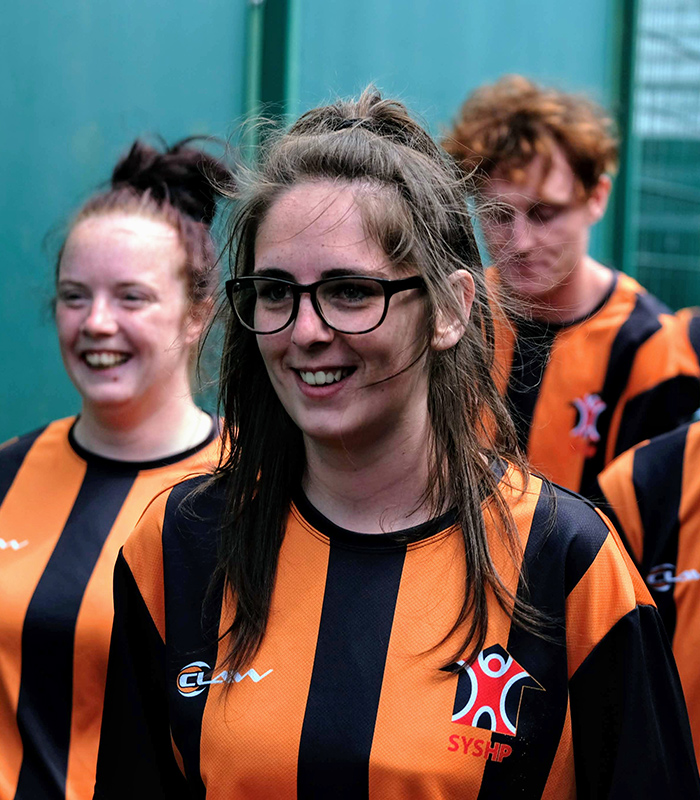 The National Lottery Stories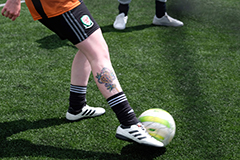 Eddie
Eddie is a bright cheerful young man with cerebral palsy who used to struggle with social isolation. Thanks to Glasgow Gladiators powerchair football he's now part of a team who meet regularly to train in this fast paced sport and build lasting friendships.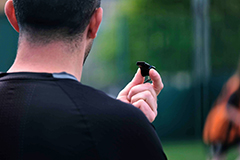 Dani
Dani was a talented amateur footballer in Chesterton, North Staffordshire. But she was also a teenage tearaway in trouble with the police.
With Sporting Communities ongoing support, Dani has overcome a number of life barriers to inspire other young people and in 2016 received the Children and Young People Now 'Children's Achievement Award'.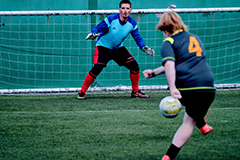 Rachel
Rachel has been involved with Street Football Wales since she was 18. At the time she was abusing drugs and struggling with her mental health. She was selected to represent Wales in Chile in 2014. She also volunteered in Amsterdam in 2015 as part of the SFW volunteer squad.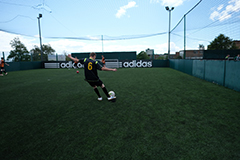 Dan
Dan has lost 9st 2lbs through MAN v FAT Football after realising he needed to change when he almost got stuck in a turnstile at a football match in Norwich. He'd tried many different diets before but says that MAN v FAT Football has given him the motivation to keep going.
Before losing weight, he struggled to even walk up the stairs without being completely out of breath, but now he can run around with his kids and this has made him feel so much happier.
Thanks for visiting.
Unfortunately, this promotion has now ended.
For more great competitions and games, please visit the Heart website