Win Fitness Tech Package Including Healthy Essentials Food Hamper
Being at home doesn't mean you can't have a bit of fun and keep fit.

It just might mean you have to get creative to keep your body and your mind in tip-top conditions.
We want to hear the clever ways you've been working out. From nailing a new dance to push-ups with your pets, have you got any weird and wonderful ways to exercise you'd like to share with the nation?

Let us know below and you could be in line to win a fitness package including an Apple AirPods Pro, a Fitbit Smart Watch, a healthy essentials food hamper, and a 12- month Headspace subscription.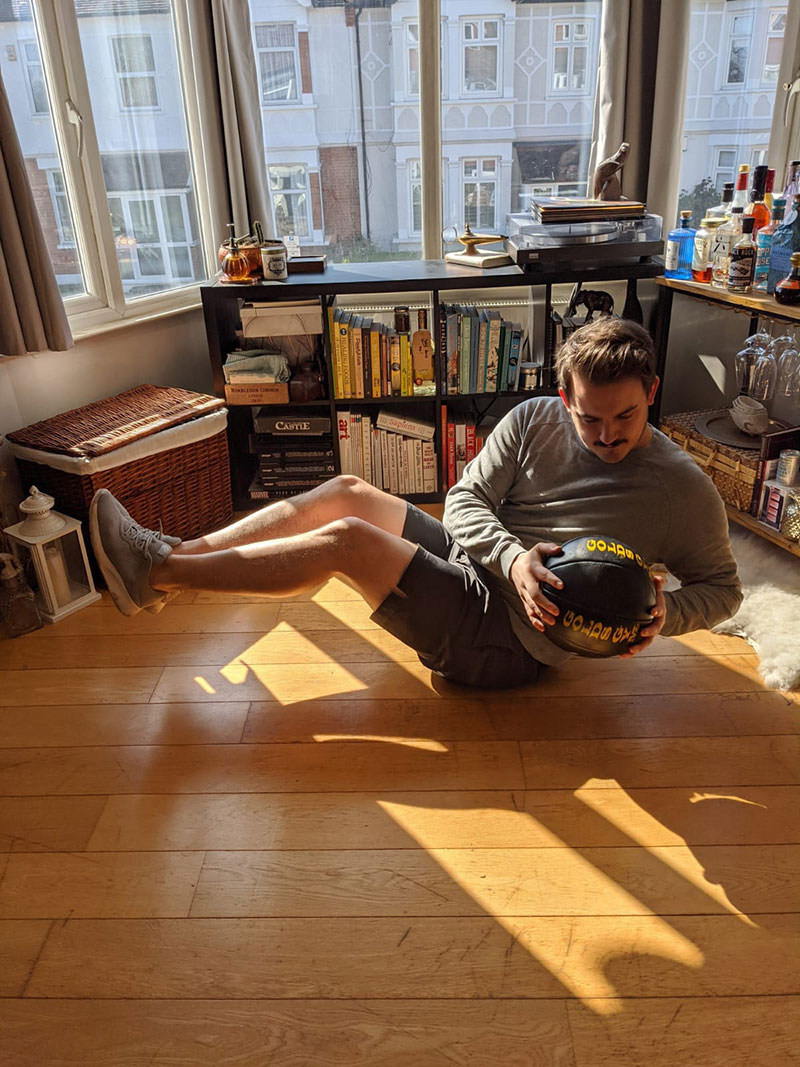 So you're looking round your living room and wondering how to work out without knocking the lamps over and wrecking the sofa.
Don't be put off! You don't need really any special equipment, space or ability. There are loads of different ideas out there you can try – and we've got online links to some of them below.
You might think exercising at home would be a chore, but it can actually be fun and enjoyable. Try dancing to the radio, doing star jumps during an ad break, or challenging the family to do push ups and bicycles – all can be done on the rug in the lounge!
Being active at home can also have many benefits, like keeping you and the kids entertained, helping to relieve minor aches and stiffness, and making you feel a bit better about yourself.
Choose Your Exercise
Some examples from the Sport England hub of how to stay fit and healthy, mentally and physically…

Thanks for visiting.
Unfortunately, this promotion has now ended.
For more great competitions and games, please visit the Heart website