Win The Ultimate Outdoor Family Prize With SKIPPY® Peanut Butter
You haven't tried peanut butter til you've tried SKIPPY® Peanut Butter
Peanut Butter is a great source of protein but it's not just for the health nuts. SKIPPY® Peanut Butter is so smooth and creamy everyone in the family will enjoy the delicious taste.
An American favourite, SKIPPY® Peanut Butter is enjoyed around the world. The unique taste is from milling peanuts finer, so it's extra creamy. And chunky peanuts are added for the perfect crunchy.
Now Heart and the makers of SKIPPY® have teamed up to offer you the chance to win a brilliant prize package including a Weber charcoal BBQ grill and portable speaker.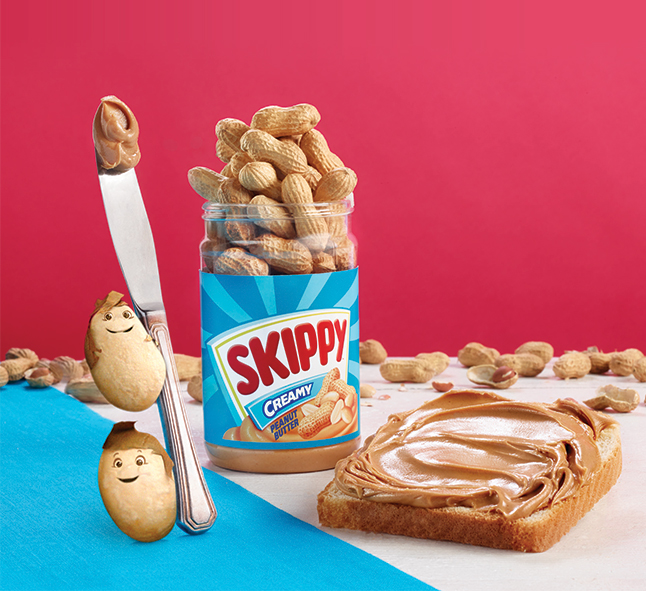 SKIPPY® Peanut Butter - it's Unlike Any Other
SKIPPY® is American style peanut butter. Smooth, creamy, delicious - an everyday treat that everyone enjoys.
Perfect for breakfast or healthy snacks, SKIPPY® Peanut Butter is creamy as the peanuts are milled finer so it's perfect for smoothies, baking and other recipes.
SKIPPY® Peanut Butter is an amazing source of protein to provide fuel throughout the day, with around 22g per 100g. It's a good source of fibre.
Available in Smooth and Crunchy from Sainsbury's, Morrison's, ASDA, Ocado, Costco and the international section of Tesco.
Check Out Some SKIPPY® Recipes
There are loads of great ways to enjoy SKIPPY® Peanut Butter.
Check out just a few of them here…..
Get A Taste For SKIPPY® Peanut Butter
Thanks for visiting.
Unfortunately, this promotion has now ended.
For more great competitions and games, please visit the Heart website