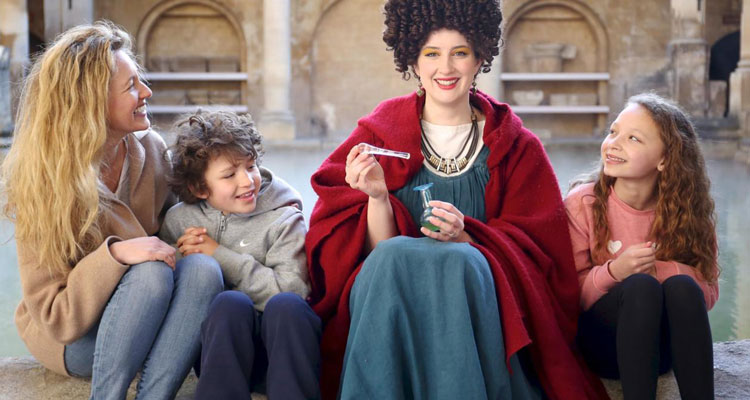 Win A Family Trip To The Roman Baths, Complete with Overnight Stay & £150
Face to Face with History - get up close to discover the treasures of The Roman Baths in Bath, as a wonderful day out for the whole family is waiting to be explored. Plus, we have a prize package to be won, including a family ticket, hotel stay and cash!
Across the February school holidays, The Roman Baths are open 9:30am to 5pm, so why not fill one of your days by wandering through the magnificent temple area and around the Great Bath? You can visit the museum and get to see film projections and CGI reconstructions of times gone by.
You might even meet the Roman soldier, the armourer, Flavia and Apulia - the Roman lady and slave girl, Sulinus and Brucetus the stonemasons, the priest Gaius Calpernius Receptus or Peregrinus the travelling merchant while on your travels around the Baths.
There are also free guided tours including a specially-narrated children's guide full of lively and colourful Roman characters to walk them through real-life in Roman times.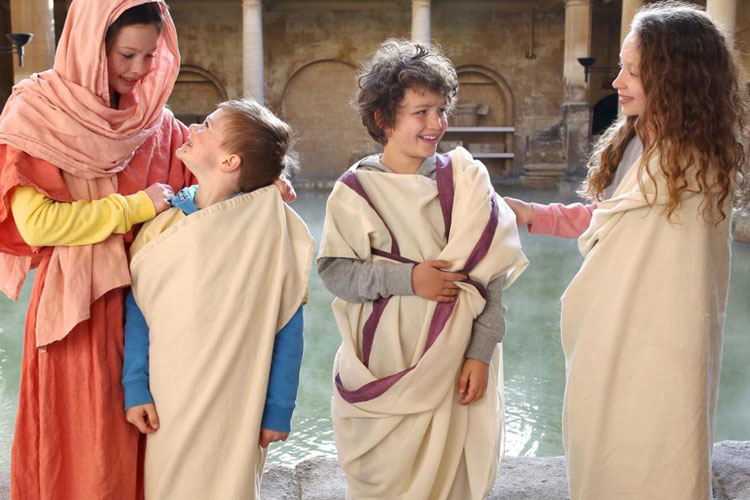 Great Half Term Events
From 15th to 23rd February 2020, there are lots of extra special children's activities to enjoy all included in your ticket price. These include:
- Special Children's Activity Trails
Each day throughout half term
- Togas and Tunics
Running over both weekends of half term 15th & 16th and 22nd & 23rd February from 10am – 12:30pm and 1:30pm – 4pm.
Discover how Romans dressed and dress up yourself.
- Making Merry with Merels
Running across half term week, 17th to 21st February 2020, from 10am – 12:30pm & 1:30pm – 4:00pm. Find out how to play the Roman game of Merels and make a set to take home to play with family and friends.
Win A Family Day Out, £150 & An Overnight Stay
To give you a chance to experience The Roman Baths for yourself, we have a family trip there to be won.
Our prize includes a family ticket to The Roman Baths for two adults and up to four children and £150 spending money. We'll even treat the adults with an additional overnight stay for two at Gainsborough Bath Spa Hotel (perfect for a little getaway once the kids are back at school!)
For the chance to win, answer the question below before 23:59 on 26th February 2020.*
* This competition is running across Heart West Country, Heart South West and Heart Thames Valley with one winner only. Entrants must be 18 or over. For the tickets, children must be under 14 years old. Under 14's must be accompanied by an adult and children under 5 receive free entry. For the overnight stay, both people must be 18 or over. Prizes do not need to be taken at the same time. See full ts&cs for all details.