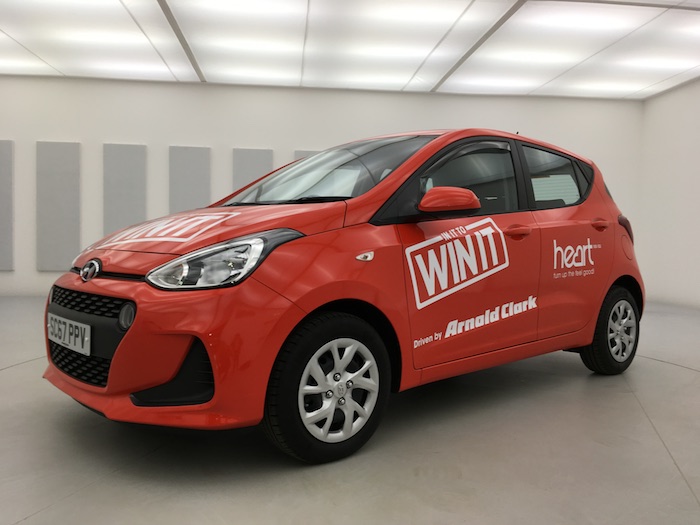 WIN A CAR WITH ARNOLD CLARK
IN IT TO WIN IT
In It to Win It is back and thanks to Arnold Clark, we have a brand new 18 plate Hyundai i10 to be won.
And this time we are doubling your chances to win it, as we play on Heart Breakfast with Robin and Adele at 8am and on Heart Drivetime with Paul and Lynne at 5pm.
The rules are simple; register your details here and let us know where you will be at those times. We will then turn up in our In It To Win It Car, you jump in, answer 10 questions correctly and the car is yours.
If you aren't there though, someone else will get the chance to play!
So enter below and we could be turning up at your house or work place and giving you the chance to win a new car!
Thanks for visiting.
Unfortunately, this promotion has now ended.
For more great competitions and games, please visit the Heart website