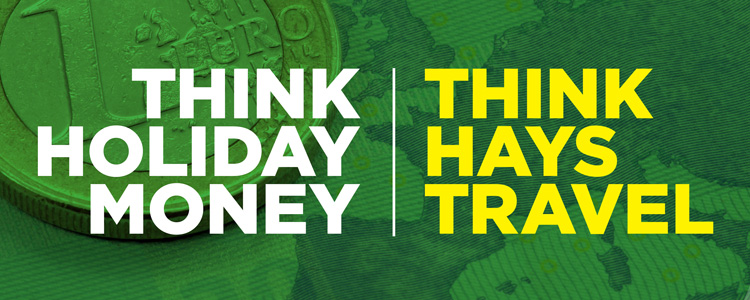 Win £500 worth of foreign exchange to pack in your suitcase!
Summer is here and we're celebrating by giving you the chance to win cash towards your holiday spending money thanks to Hays Travel Foreign Exchange.
Whether you need Euros or Dollars, Lira or Zloty visit your local Hays branch for stress-free holiday money shopping.
Hays Travel can get you sorted with your currency as they offer 0% commission, fantastic daily rates and commission-free buy back on any of the money you don't use. Plus, you can use their free click & collect service from most of their locations.
Thanks for visiting.
Unfortunately, this promotion has now ended.
For more great competitions and games, please visit the Heart website