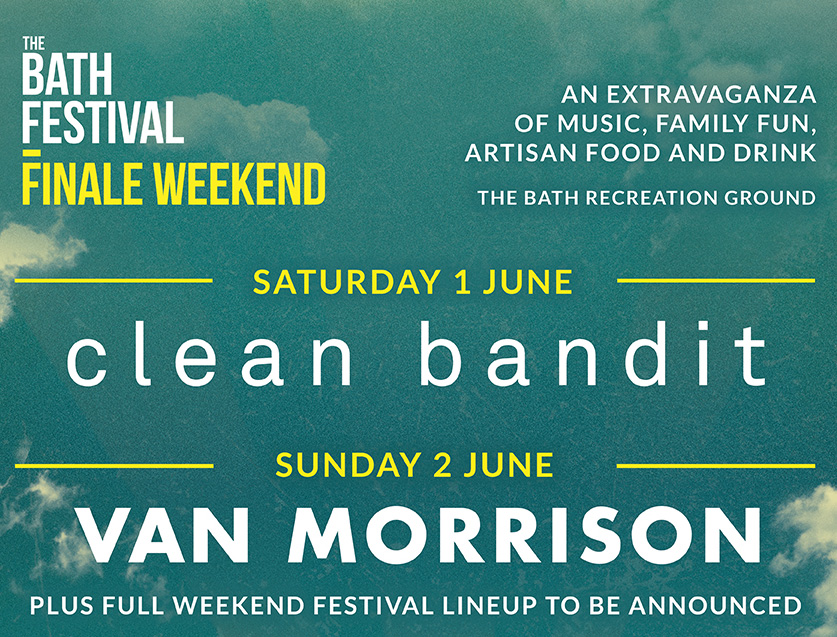 The Bath Festival Finale Weekend Is Back
Looking for a great family-friendly festival for the summer? The festival finale weekend has plenty to please the whole family including music, kids activities plus great food and drink.
This will be a celebration of music and literature to be held on Saturday 1st and Sunday 2nd June 2019 at Bath Recreation Ground. There will be two music stages where electronic music group Clean Bandit will headline the Saturday night and Sunday's bill is topped by singer-songwriter Van Morrison, plus a spoken word stage and poetry corner.
Bath Rec will be transformed into an open-air party, alongside the music there will be performance artists and artisan food providers, something for all the family and no place you'd rather be!
The Bath Festival Finale Weekend
1st and 2nd June 2019 Bath Recreation Ground